Doctors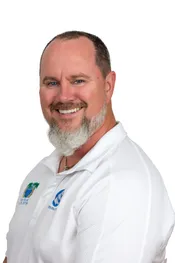 Dr. Dan Busch, DC
Dr. Dan Busch has been practicing Chiropractic care in his Venice Florida office since 2001. His practice also includes nutritional counseling and massage therapy. Dr. Dan, as he is known to all his patients, is from Michigan. While living there, he attended St. Mary's College. He attended Grad School at Life University in Marietta, Georgia, where he received his Doctorate of Chiropractic Degree.

Dr. Dan is also certified in the treatment of injuries, rehabilitation of extremities, disc conditions and is Certified in Rating Permanent Impairment Injuries.
Dr. Busch is a member of the Florida Chiropractic Association.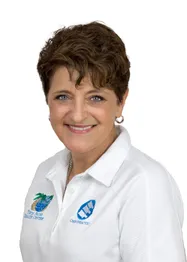 Dr. Erene M. Romanski, DC


Dr. Erene Romanski, or "Dr. E" as she is known by her patients, has been in active practice for the past 25 years. Dr. Erene has incorporated a philosophy of natural health in both her practice and in her personal life. Among some of her specialties are Cervical Toggle Recoil Technique, Nutritional Consultation and Testing, as well as full spine hands on adjusting and low force specific care for the correction of spinal misalignment. Dr. Erene is from Michigan and did her undergraduate work at Wayne State University in Detroit, Michigan. She attended Sherman College of Chiropractic in Spartanburg, S.C. where she graduated as class Valedictorian.
Dr. Erene has been very successful in her career as well as an active participant in the Venice, Fl. community. While raising her five children, Dr. E has found time to volunteer for school activities and functions as well as being involved in scouting (both boys and girl) She was charter president of the Women's Sertoma Club and even enjoys running a 5K race every now and then. Dr. Erene has been speaking about Chiropractic and health issues for the past 30 years as well as addressing thousands of enthused listeners in the Venice area and on the radio. Dr. Erene's philosophy that the body has its own inborn ability to heal is the cornerstone of her practice. She incorporates her love of hands on care and recommendations on healthy living, including exercise and nutrition to help patients get back to a more healthy, rich and fulfilling lifestyle.

Dr. Mark Carrano, DC
Mark Carrano, DC uses a "whole person approach" when taking care of his patients. With over ten years of clinical experience, Dr. Mark combines the very best hands-on-technique with the highest quality nutritional supplements to treat numerous musculoskeletal disorders. He has extensive experience treating patients who were involved in motor vehicle, work related accidents, sports injuries and those looking to maintain the highest level of health.

He also utilizes his knowledge about natural healing, proper exercise and nutrition with his patients. Dr. Carrano has recently moved to Florida. He is excited to join us here at TPC and looks forward to meeting you and helping you with your health needs.
Dr. Darren Edmonds, DC
Dr. Edmonds undergraduate studies were completed through Excelsior College, New York where he received his bachelor of science in 1996. Dr. Edmonds received his graduate and postgraduate degrees at life University school of chiropractic in a Marietta, Georgia in 1999. He was a student/assistant doctor at Wood Family Chiropractic while completing his studies at life University.
Dr. Edmonds began practicing in Sarasota, Florida in June of 2000. Dr. Edmonds maintained a Sarasota, as well as a Bradenton, practice for 16 years and is also certified as a laser technician and has been practicing laser therapy for more than seven years.
---
Massage Therapists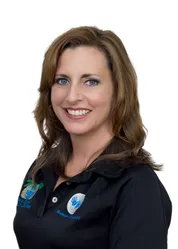 Nicole Coviello, LMT, NCBTMB
Nationally Certificate Licensed Massage Therapist, trained at Sarasota School of Massage. She specializes in therapeutic techniques that incorporate a variety of modalities in to sessions.
Each session is customized to meet the varying and individual needs of each client in a caring and compassionate manner. Her massages includes Swedish Massage, Deep Tissue, Trigger Point, Aromatherapy, and Light Stretching. Raindrop Technique is also available.
---

Physical Therapy by Sarasota Medical Center
David Isidro, PT
Leo Thome, PTA